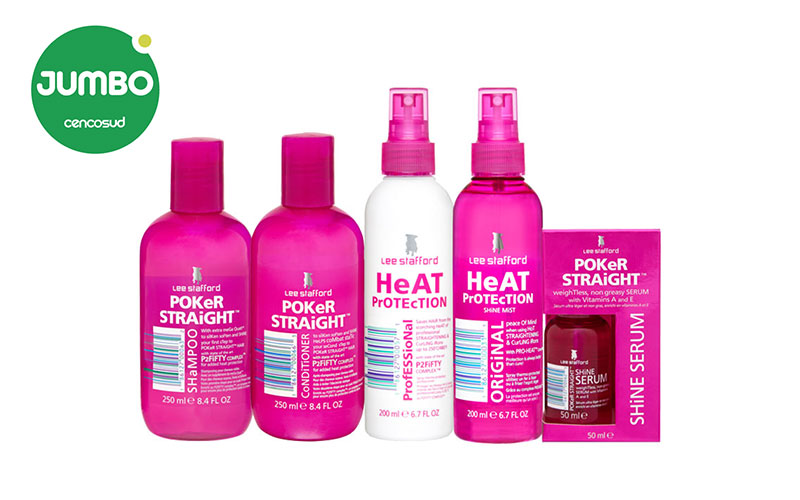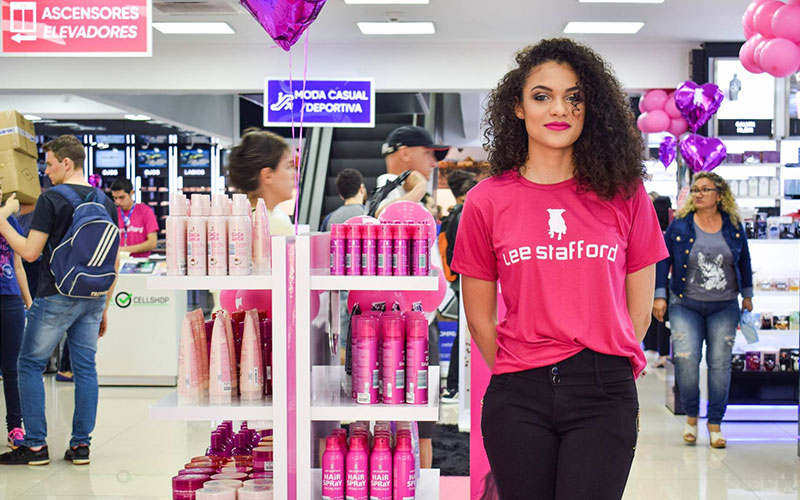 Klover9 was appointed their exclusive sales representative for Lee Stafford (www.leestafford.com) in January 2014 and these were the activities we did before and after signing as an exclusive importer/distributor:
PRE
1. Brief benchmark. Identify competing brands and pricing.
2. Research and identification of Importers/distributors as well as supermarket and specialized stores buyers.
3. "Cold Calling" and introduction of the products. A validated list of key decision makers was produced including a summary of expressions of interest.
4. Business Agenda organized for Lee Stafford Export Manager to meet buyers interested.
We briefly researched the market to identify the gaps and needs. As export price list and marketing materials were provided we started to talk and identify companies interested in distributing. We also contacted supermarkets to create awareness of the brand and see if they were interested in importing directly. We produced 2 export price lists (importers and supermarkets) where importers is considerably lower than a supermarket. We did a strong lobbying campaign to convince buyers why they should have the products on shelves or importers on why they should be having the line in their basket. This initial activities took us about 8 to 10 weeks.
DURING
1. Support during the business visit
2. Support in providing price lists, negotiating discounts, terms and conditions, market strategy.
3. Support in closing the deal
Once potential parties were identified, we planned a business visit which also matched ANTAD the biggest food & drink exhibition in Mexico (Guadalajara March/14). Klover9 organized a business agenda in both Mexico City and Guadalajara to meet both importers/distributors and supermarkets. Initial contacts were made face to face and negotiations started with 2 to 3 companies including a supermarket. Negotiations with importers were slow as we did not have full agreement on terms and conditions including pricing. So Klover9 did a second research and found new importers. A second visit was made in October to meet with other potential importers including a visit to Walmart's haircare buyers. Walmart expressed interest in having a more expensive and exclusive haircare brand and proposed a launch in the 2ndquarter of 2015 if we had the right importer. So with this new information we went back to importers and appointed exclusively one.
AFTER
1. After sales support. Coordination and follow-up with the importer to define a marketing strategy.
2. Follow-up with importer on orders and sales forecasts.
3. Continuous support to exporter to facilitate communication with the importer.
4. Translation of the global website into Spanish.
Once the contract was signed. Klover9 supported both companies by:
a. Accompanying the importer with Walmart buyers to define the range (SKU's) to be launched in the first stage. 19 SKU's were selected for 200 stores (100 Supercenter and 100 Superama).
b. Defining together with the importer and exporter the best marketing strategy in terms of marketing. As we had a budget agreed by contract, we decided to invest in social media, a big PR launch event and merchandising. Budgets are managed by the importer. Klover9 selected researched and selected the PR agency for the launch event and social media. The importer selected the merchandising agency as they were already working with them for other brands they also import. Official launch was in June and Lee Stafford himself visited the country to attend a cocktail and to have 1to1 meetings with fashion and beauty magazines including Cosmopolitan, Instyle, Reforma and other media. A beauty bloggers brunch was also organized. In 2 months since the social media strategy was launched we have around 4,900 fans. Klover9 also hired a translator to translate labels, training manuals, website and other relevant communications.
c. Continuous support in communication between importer and exporter. Contact with logistics, marketing, warehouse and other departments within Lee Stafford to ensure that importer has the correct information to make new orders, process payments, publish and create new marketing campaigns, propose new business ideas.
d. As we were introduced to Walmart as the local representative for Lee Stafford, the supermarket has a "neutral or friendly" company to talk on new business developments or issues with the importer. We are locals and understand local business, so the supermarket has an immediate response to their needs and knows that somebody close will understand what they want and need in case the importer is not communication effectively or is not committing with his duties.
e. The brand understands the value that Klover9 is providing and what we are doing for the brand, we truly became Ambassadors for the brand and are continuously included in our region's strategic decisions. We help the brand to have a smooth coordination with the importer and the supermarket, more importantly helping them to secure more business.
OUTCOMES:
Lee Stafford has existing distribution in the US, Chile and Brazil. Because of the Mexican success, Klover9 had its contract extended and was offered to replicate the same business model and represent the brand in other countries in Latin America. In 2017 in Chile Klover9 helped Lee Stafford to increase the distribution by appointing a new distributor who is now servicing the existing business with a drugstore but increasing the distribution to 3 new supermarkets and in Paraguay Klover9 helped to appoint a new distributor who is now servicing Paraguay and Uruguay.